it's almost Thanksgiving and even though I never intentionally listen to Christmas music (though today while browing iTunes I found out that
Weezer has a Christmas album
!) or watch
Elf
before the last Friday of November, I have had Christmas gifts on my mind for a while now since I plan on handmaking many presents this year. I have started on a few, but can't share too many details here :)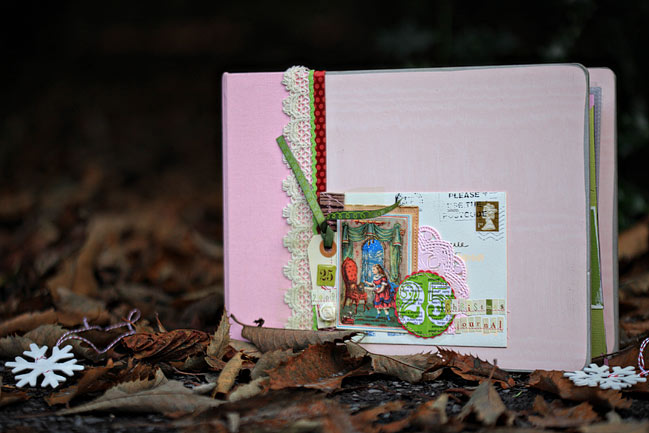 However, I can share that I am so excited because I just signed up to "
Journal My Christmas
." Each day during the month of December through January 6 (the twelfth day of Christmas) I will receive journaling prompts and printable scrapbook art. This is great because I while have had the best of intentions about keeping better notes and journals during these first few months of Leila's life, I haven't done a very good job. (lots of pictures, but not a lot of words to go with them.) But Christmas is pretty much my most favorite thing in the world and I am so thrilled to have daily reminders to take a minute and record what we're doing to celebrate. I have been going back and forth about signing up for a couple weeks now, but what finally sold me on it is that this is a "lifetime membership" type of thing where by signing up once, I can participate for years to come. I hope that as Leila gets older she will enjoy looking through the scrapbook/journals I will create and find joy in them.
(photo from
shimelle.com
)